Metal – a Fascinating Material
We Are Your Competent Metal Works Partner
Some people take metal to be cold and lifeless.
Experience metal as it really is – a lively, vital material.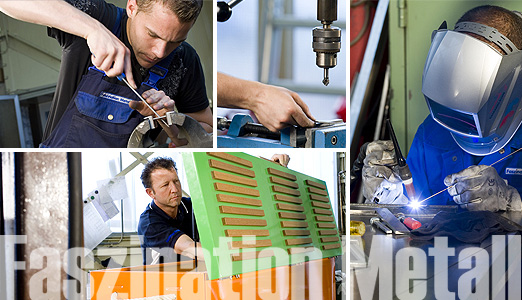 Metal offers practically boundless ways of utilization: It allows an incredible multitude of ways of using and handling it.
We live and experience this fascination every day – and we express it through the great variety of our finished products. What they all have in common is top quality.
We take your individual wishes as our challenge: We'll realize practically everything you can think of!
Let our image gallery inspire you: There are so many ways to work with metal!