Quality – Always State-of-the-Art
A Common Initiative of Our Entire Company
We're proud of the quality of our products.
And we're proud of the quality of our entire company.
Innovative solutions, reliable customer relationships and high-quality services and products are the key for success of "Faszination Metall": this high standard is at the root of our long-standing success.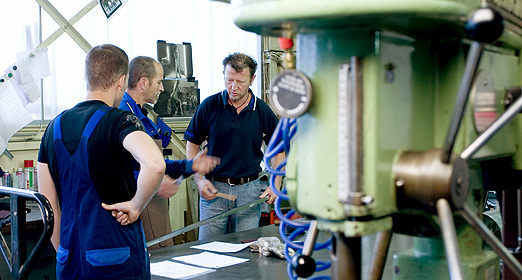 That's why we're placing great emphasis on permanent quality checks of all products that leave our premises, and we're continually working on improving our products.
"Faszination Metall" is checking the pulse of the market, developing ideal solutions for our customers, with lots of commitment and know-how. In doing so, we're in close co-operation with our suppliers, who have to prove continuously that they meet our high standards.
But quality is not the result of testing, it has do be produced again and again. So our quality requirements go beyond the manufacturing process, comprising all areas of our company.
We believe in a well-trained team: personnel qualification is an important part of our strategy.