Stainless Steel – Meeting Highest Demands
Here We Can Really Show What We Can Do.
Stainless steel is a noble material – by definition.
Imposing highest demands on handling.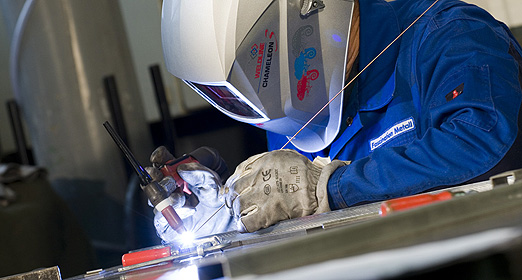 Stainless steel calls for a particularly high degree of precision and workmanship. This is quite ok with us, since our professional attitude calls for this as well. Stainless steel can only be processed sensibly and used securely with the appropriate equipment and know-how.
A certified stainless steel welder and a welding specialist (EWS) are part of our team, and all of us are aware of the particuliarities of stainless steel, its qualities and areas of use.